Vietnamhaket is available at three locations:
Suitable for those of you who are in Linné and are in the mood for a take-away lunch. A lot of people come to Saluhallen Briggen to eat and shop at the various delis. At this location we offer alcoholic beverages.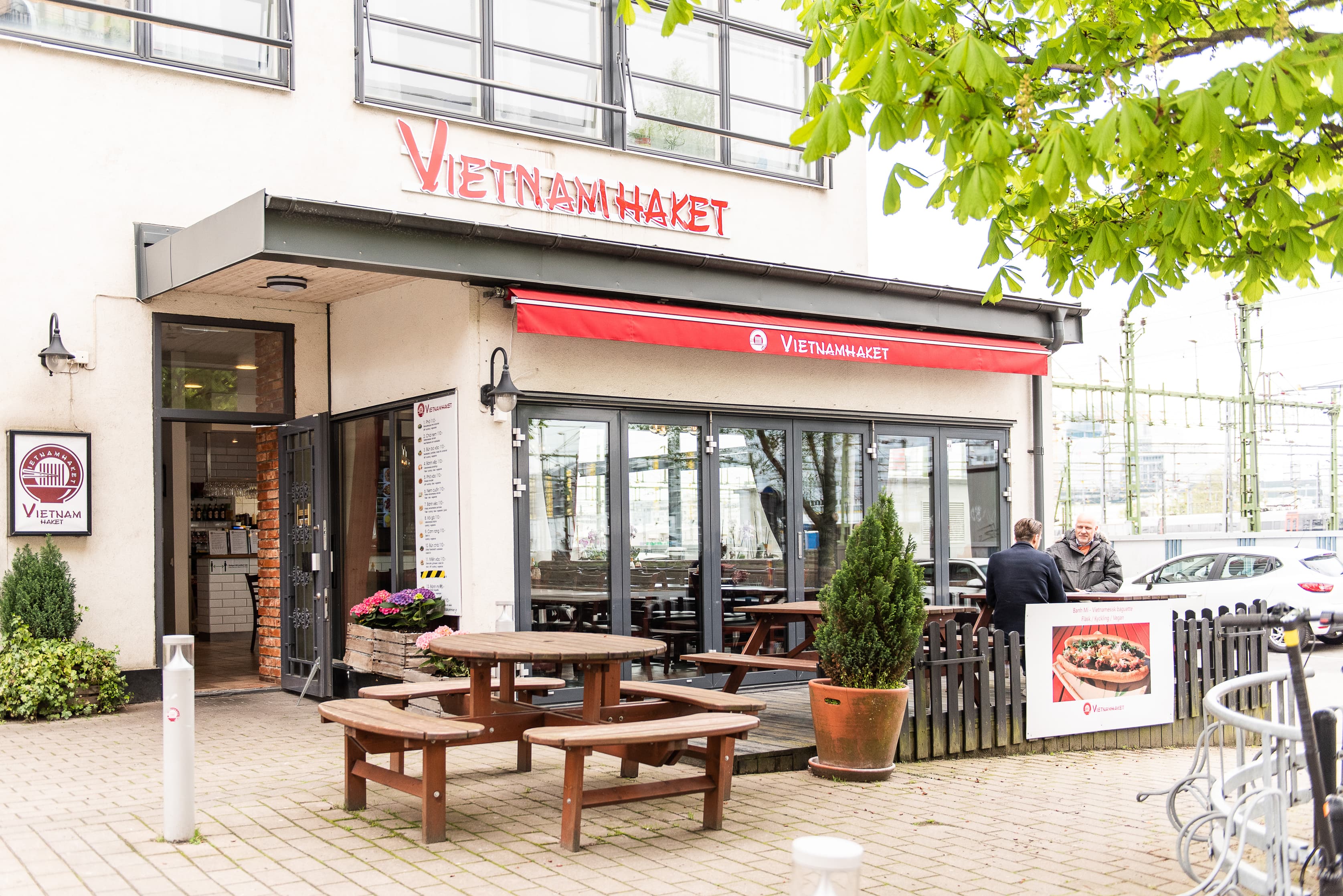 Cozy atmosphere on a cross-street to Friggagatan (next to Star Bowling), which in contrast to Vietnamhaket at Briggen is a full restaurant. Here you can sit and relax alone or with your loved ones and simply enjoy everything Vietnamhaket has to offer. Good location close to Gothenburg Central Station.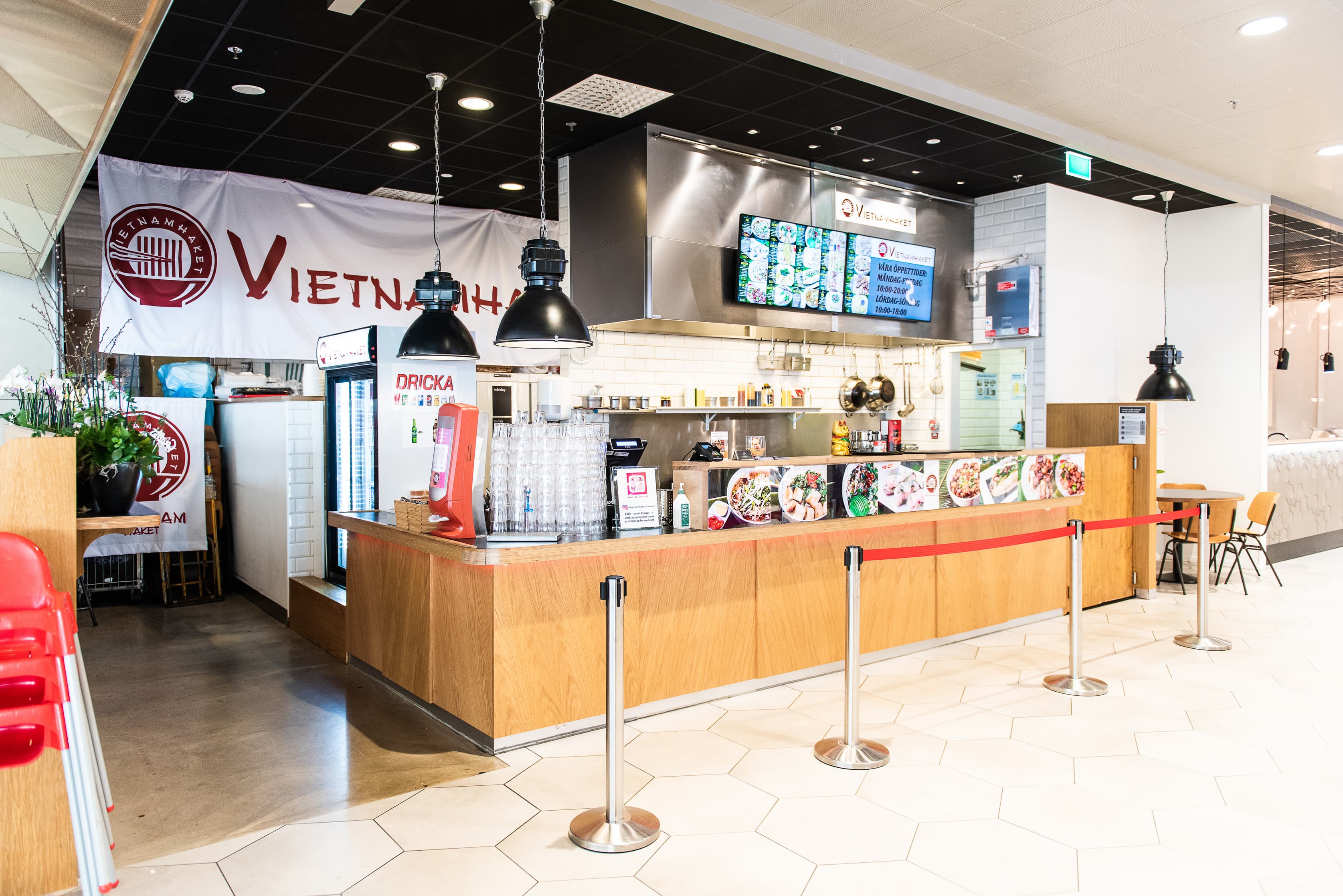 The third Vietnamhaket establishment located in the shopping centre Nordstan. Extended menu with a total of 20 dishes to choose from. Most people know of Nordstan as it's located centrally in Gothenburg and thus easy to navigate to. Suitable lunch or dinner stop while shopping.
Vietnamese food prepared with love
Vietnamhaket started in distinguished Saluhallen Briggen in Linné, with a short and simple menu consisting of only three dishes: pho, cha nem and bun xao. Gradually Vietnamese food became more popular and went from being less known to something people would return to over and over again.
In the beginning, Vietnamhaket didn't have a clear concept. The important thing to us was to share our love for our food culture. As time went on, the concept became more clear.
We wanted to serve delicious Vietnamese food that wouldn't cost a fortune, could be served quickly and still be healthy. We dare to say we reached that goal and will continue to do so in the future.
Instead of offering a different "Today's Special" every day we decided to make all dishes available, at the same price level, all hours of the day. We want our customers to be able to choose freely and to pick their favourite dish seven days a week if that's what they crave.
Want to offer Vietnamese food at your next get together, something fresh at the next company meeting or book a table for a large group? You're welcome to contact us with any request.